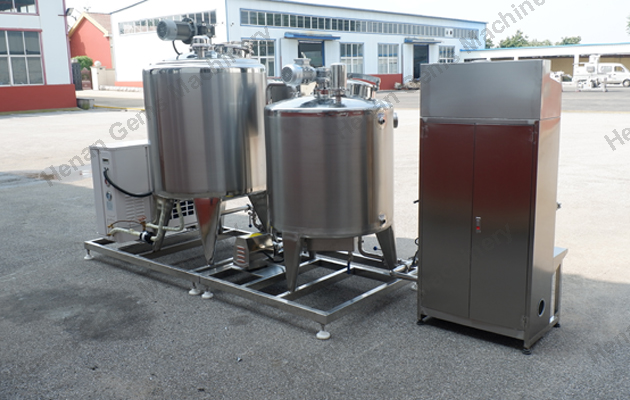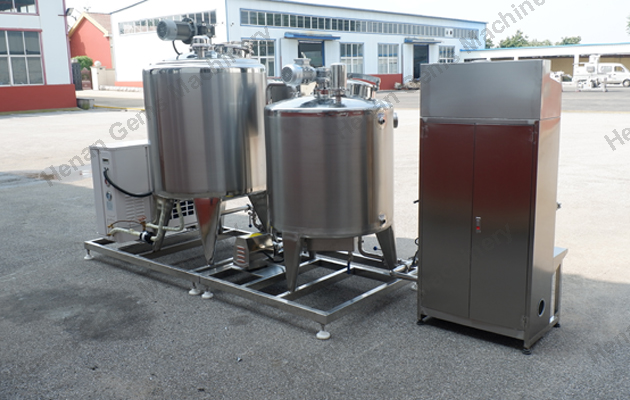 Fresh Cow Milk Cooler Pasteurizer Bottle Filler
Material:

SUS304

Capacity:

300L/Batch

Loading Port:

Qingdao Port

Warranty:

12 Months

Quote Form:

FOB, CIF, EXW, CFR
Features
Fresh Cow Milk Cooler Pasteurizer Bottle Filler
1. This combination is combined with fresh cow milk cooler, milk pasteurizer machine and bottle filler.
2. Normally, when dairy farmer collect fresh cow milk back, they will storage it into milk cooler at 4 ℃ to keep milk fresh.
3. When they want to pasteurize, open milk pump to pass milk into pasteurizing tank and set the pasteurizing temperature at 85℃.
4. After pasteurizing, feed cold water into tank jacket to cool down and then fill into bottles.
Technical Data
| | | | |
| --- | --- | --- | --- |
| Item | 500L Cooler | 300L Pasteurizer | Bottle Filler |
| Capacity | 500L/Batch | 300L/Batch | 400-600Bottles/h |
| Material | SUS304 | SUS304 | SUS304 |
| Weight | 380kg | 180kg | 80kg |
| Dimension | 1780*1100*1850mm | 1150*1100*1750mm | 850*650*1830mm |